To dive deep into once in a lifetime kind of microcosmic experience and to explore the pristine, diverse and enriching heritage around the globe, Asia is a remarkable destination for all. World's largest continent awaits you.
Here are some of the best places for solo women travellers to visit in the magical continent of Asia.
Maldives
With staggering beauty, the tranquillity of the archipelago and an eclectic mix of unique cultural influences, the Maldives offers a majestic blend of memories and experiences that can be preserved for a lifetime. With an economy largely based on tourism, Maldives is an island paradise that lets you indulge into ultra luxurious resort experiences.
Goa
Neatly tucked into the Western coast of India, Goa is the state associated most with touristy beaches, a happening nightlife and over 300-year old Portuguese architecture.
Referred to as the city of churches by many, the culture of Goa has the lingering effect of being a Portugal colony. Visibly different from the rest of the country, Goa has characteristic colourful houses, lush green fields and a soothing languidness in the atmosphere. The charming villages of Goa are ideal for a laid-back morning walk or an aimless evening stroll. North and South regions of the place are strikingly different – the former is a cultural hub with traditional eateries and markets, while the latter makes for an idyllic vacation with its 5-star hotels, private beaches and a mix of white sand and clean blue water. Under the star-laden skies, each festivity becomes more alive.
Philippines
Philippines is on top of my list when ravelling alone. It is not only good in terms of its mind-blowing beauty, but it is highly inexpensive, not as touristy as Thailand for example and safe as well. There are numerous outstanding features and reasons that makes this country a perfect destination for single woman traveller.
Ranked as one of the happiest places in the world with ever-smiling locals, Philippines will heighten the fun quotient, thrill and comfort of a trip by manifolds.
You can walk around freely without any worries of intruders or confronting any antisocial behaviour.
 Vietnam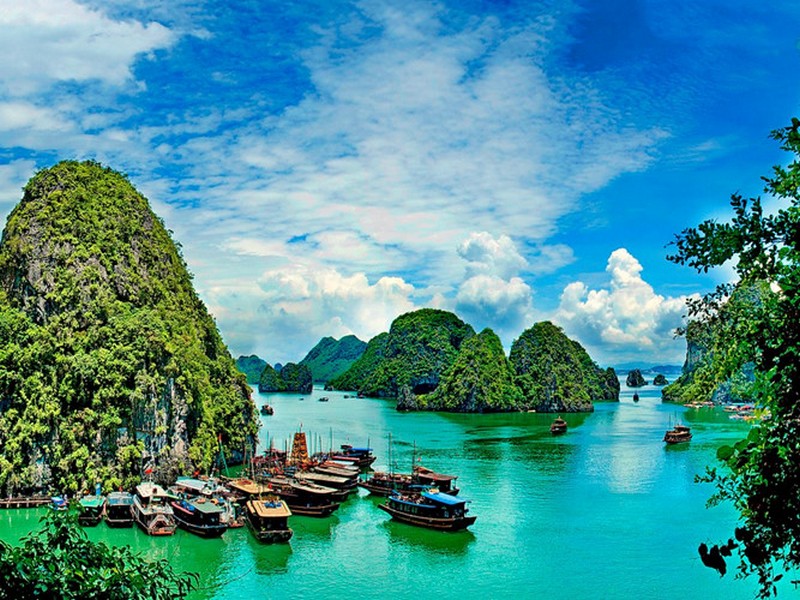 Vietnam is in the top ten safest Asian countries according to Retire Asia. Besides being safe it is a beautiful country to travel to. From the lush green mountains in the north where you can come face-to-face with the traditional hill tribes and can do some amazing trekking to bustling Hanoi, cozy and colonial Hoi An, the white sandy-beaches of Nha Trang, food paradise Ho Chi Minh and the tropical island of Pho Quoc.