Fishing has always been a popular activity of Indians. If you love fishing or want to put your skills at test, here are seven places in India best known for its fishing experience.
If you want to go fishing in Kosi River, the best time for it would be between June and October as you can find Mahseer fishes in abundance. You will require a special permit to go fishing, but most of the times your hotel will take care of it.
Mahakali river, Uttarakhand
Pancheshwar is a remote area, but that doesn't stop it from being a host to International Angling competition every year in March. Fishing here during monsoons is not advisable as the water can get crazy. A ritual in Pancheshwar is to go fishing at night. A local guide will be more than happy to guide you and take you with him for this popular ritual.
Ramaganga River, Corbett National Park
It has been said by fishing nerds that fishing in Ramaganga river is an experience of a lifetime. It is home to a vast species of fishes like Mahseer, Brown Trout, Gooch and a lot more. Before directly jumping there, you will need a special permission from The Divisional Forest Officer. It would not take a lot of your time as getting permission is not that difficult or time consuming. If you're in luck, your hotels or lodge will do that hassle for you.
Jia Bhoroli is situated in Upper Assam which serves as the border of Nameri National park. It is famous for its fishing since the British colonization. The fish found in abundance here is the Golden Mahseer. There was a record created in 1997, of Golden Mahseer which weighed about 52 pounds being caught. Other fishes which can be found are Saal, Gorua, Indian Trout, and Chocolate Mahseer etc.
In a study it was stated that in the water bodies of Kerala about 210 species of fishes can be found. Fishes like sardine, pomfret, seer fish, and mackerel are easily available in the sea water of Kerala. The streams in the hill station of Elephant Lake and Munnar are rivers where you will not be disappointed. To get the best experience, fishing between October and March would be advisable.
Tirthan Valley, Himachal Pradesh
Gushiani in Tirthan valley is a scenic beauty and an amazing spot to go fishing. The government had decided to can the hydroelectricity project and announced it as an angling reserve to maintain the biodiversity of the river. Brown and rainbow trout are found in abundance here.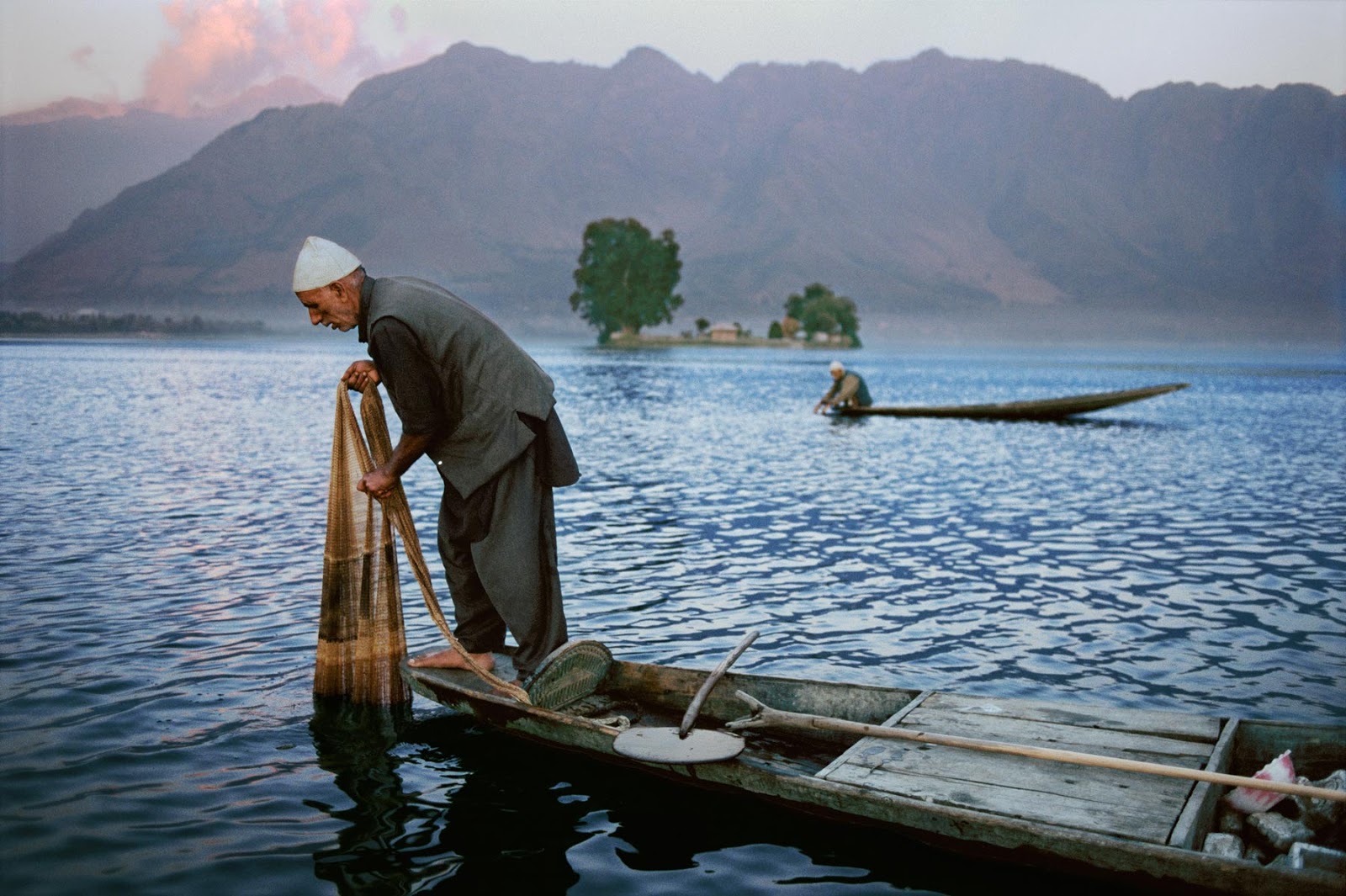 The cold streams that flow from Himalayan Rivers, the lakes make Jammu and Kashmir famous for fishing. You can find German Brown and rainbow trout in abundance. There is a policy here just like one which Karnataka has that fishers cannot catch more than six fishes at once. To catch more than six fishes you need to get a special permit or you might end up getting arrested.